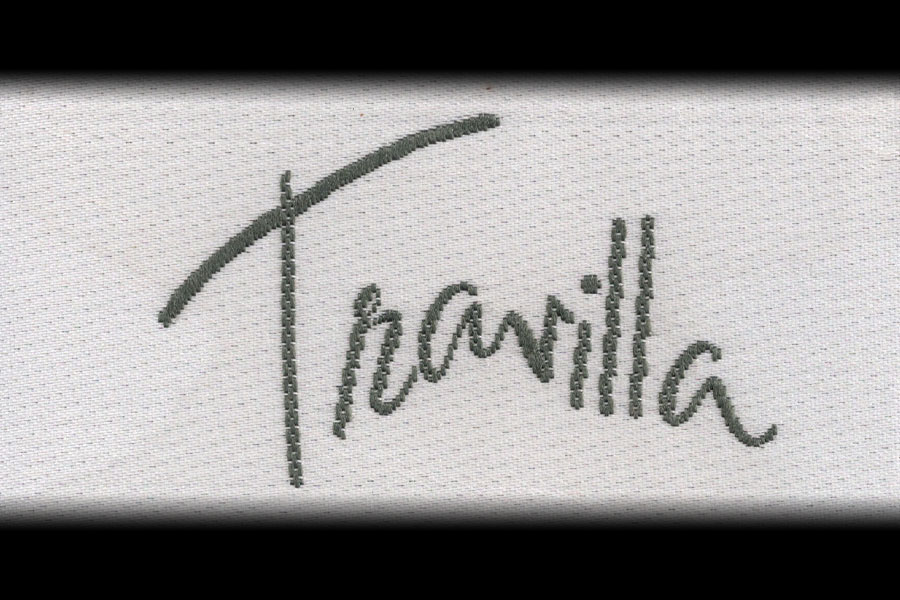 Billy Travilla and Marilyn Monroe's Last Stop;
The Bus Stop In Arizona
The sizzling sun in Arizona is as hot as a studio spotlight in Hollywood.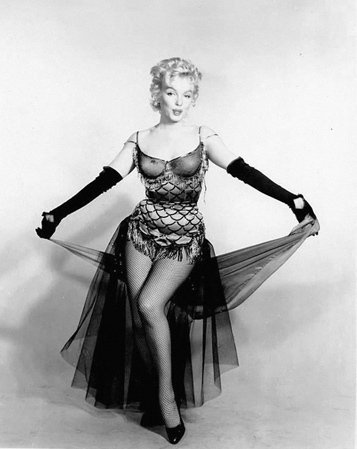 It could be said, however, that the intense heat of each, share much in common. The blonde actress, who, herself, raised temperatures in films like, Some Like it Hot … actually experienced both; Hollywood spotlights and Arizona sun.
While, as a designer, I began my career in Arizona, Billy Travilla and his muse, Marilyn Monroe, did the opposite. They ended theirs in the sunshine state. Billy Travilla designed the incredible costumes for many of Monroe's films; and Arizona was the shooting location for the last stop on Travilla's train of iconic Marilyn Monroe styles.
In the middle of a mild March in 1956, Director Joshua Logan and Producer Buddy Adler, set up camp in Phoenix at the Arizona State Fair Grounds. The duo was here to film Marilyn Monroe in the role of saloon singer Cherie, opposite Don Murray, as Beauregard Decker, in his first film role.
For the costume designers 93rd film credit, Billy Travilla designed three well thought out pieces that a Los Angeles Times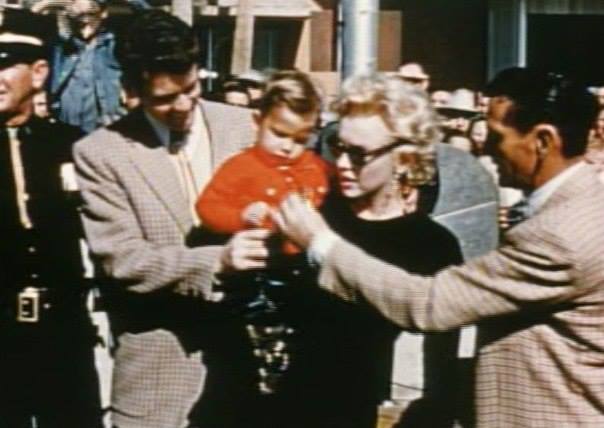 reporter once called simple. They certainly may have appeared simple, to anyone outside of the film industry; but to a costume designer and anyone who understands this art more deeply, those 3 costumes were sheer perfection. Apparently, even the reporter understood that, stating, "[Billy Travilla's] three-piece wardrobe [for Marilyn Monroe's film] consists of an abbreviated theatrical costume, a simple [skirt & blouse] and a raincoat. It was one of the smallest wardrobes ever called for in a major film production, but each piece of clothing she wears helps establish the character of Cherie; "chantoosie" in the Blue Dragon Café in Phoenix."
It has been accurately said that, clothes may make the man or woman, but costumes make the actor or actress. In a movie, costumes play vital supporting roles. Billy's Bus Stop costumes played as much a vital role in telling that film's story, as did the acrid Arizona sun.
The significance of film costumes were long ignored by both film fans and the film industry itself … until … Debbie Reynolds made a vital point of showing the world otherwise. She did so in Beverly Hills in 2012, when her sale of Billy's "little white halter dress" worn by Marilyn in The Seven Year Itch sold at auction. That fetching Travilla confection fetched just under six million dollars.
Although Billy Travilla appreciated the significance of his costumes' contribution to a film's plotline, like the former movie studios themselves, he did NOT recognize their eventual financial value.
Less than a decade after Marilyn Monroe's 1962 death, Billy made an emotional decision that, had he lived until friend Debbie Reynolds 2012 auction, he would have severely regretted. "I used to have six of Marilyn's dresses," he said in a 1980's interview, "but when I went into temporary retirement in 1970 and left the [country], I cleared out my factory and threw her garments out."
Knowing Billy, and his life story, as I do, I understand that to him, those dresses represented a painful loss of love in his life, NOT a financial asset. Although Billy may have found his Marilyn costumes too emotional to possess, a man named Gene London did not. He has owned several of Marilyn's costumes, including this particular black lace top and satin skirt from Bus Stop. Madonna reportedly borrowed this original Travilla from Gene, posing in it in her 1980's Truth or Dare poster.
I wonder if either Madonna, or the costumes new owner, knew that this same green top with black-lace overlay had originally been designed by Travilla to be worn by Susan Hayward several years earlier in Fox's 1952 film, With a Song in my Heart?
It was after filming this Arizona film that, for Billy, everything came to a stop: one could say he had his own personal 'Bus Stop.' The designer who had worked for 20th Century-Fox for 7 years—reached his own 7-year-itch with his studio. Fox scratched that itch, by effectively cutting out, completely, the costume department; as did all other movie studios during that time.
And while Billy continued, seamlessly, to design film costumes as an independent contractor, his work with Marilyn Monroe had come to a full stop, with the very film named Bus Stop. Although the movie magic he created for the film star ended, the mystique of their magic on film did not. "I worked with Marilyn on eight of her movies," Billy once said, "She was the love of my life, that girl."
Billy had no way of knowing that the "love of his life" would use one of those costumes in dangerous ways. During filming, Marilyn overplayed a scene, in which she had to smack Murray with the sequined tail of her chanteuse costume. The actor suffered painful facial lacerations, from being slapped by those strings of sequins.
If Col. Parker's influence over his star hadn't prevented it from happening, the young and naive cowboy played by Don Murray, would have been played by a man named Elvis. It absolutely would have been a shame to scar THAT beautiful face. Elvis, however, certainly would have helped things to heat up onscreen.
When it comes to "heating things up," the sizzling sun in Arizona certainly IS as hot as the studio spotlights of Hollywood.
So for the blonde actress who could raise a man's temperature; and for the legendary costume designer whose skills could raise a woman's star power; the land where mercury rises may have been the perfect place for the sizzling sun to set, on their cool collaboration.
After all … in the world of celebrity, when it comes to Hollywood spotlights and Arizona sun, some actually DO "Like it hot."
Other Posts by Kimberley Ashley
Movie Legends and Film Titans
Save
Save
Save
https://discovertheregion.com/wp-content/uploads/2017/07/articles-travilla.jpg
600
900
Kimberley Ashley
https://discovertheregion.com/wp-content/uploads/2019/08/Discover-The-Region-Publications-Logo.png
Kimberley Ashley
2017-07-18 08:00:37
2019-08-14 20:16:41
The Bus Stop In Arizona